Providing Superior Health and Balance Through Chiropractic
Dr Dwaine M. Everett has obtained the postgraduate designation of Certified Chiropractic Sports Physician(CCSP) by the American Board of Chiropractic Sports Physicians(ACBSP). The CCSP certification requires the doctor to attend a minimum of 120 hours in this post graduate program.

This instruction is specific to physical fitness and the evaluation and treatment of injuries encountered in sports. Following the completion of these hours, the doctor must then take and successfully pass a comprehensive written examination. The design of the examination is similar to the National Board format.

This training will aid the doctor in the prevention and treatment of athletic injuries by enhancing his diagnostic skills and patient care. The CCSP accreditation exists to provide a uniform standard of education that assures teams and athletes that the doctor has met a minimum level of competency in the chiropractic sports medicine. Dr Everett joins over 4000 others internationally who hold this designation.

If you are interested in having your sports event covered or in need of additional information regarding the prevention of injuries or enhancement of your teams performance, please contact Dr Everett at 330-938-0001 or visit us at our website.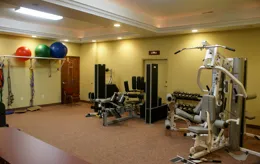 Our staff at Everett Health Center Inc. are ready to help you reach your goals of health and fitness.

Each day, about 10,000 Americans try Chiropractic care for the first time, so if you know of someone that may have a need of any of these services, we would greatly appreciate passing the message along.
Proudly serving: Sebring, Alliance, OH, Salem, OH, Canfield, OH